WELLSPRING OF THE SERPENT HEART
SPIRAL 1 : AWAKENING TO LOVE
A Journey of Deep Feminine Initiation through Nature and Body
Welcome
"Here I am. I am love. I know this to be true now. Here I am. In my perfectly incomplete wholeness and in my perfectly unwhole completeness. Here I am in my vulnerability. This is my power. My love being poured out through the gift of my open heart. Allowing myself to be in the place I've always known and am now daring to live. Here I am on my path with tantalising trepidation about what I'm being called into. Here I am in devotion to HER.
A big coming out and claiming. I've found my path."
– R. (2023 Cohort)
When we live like this the feminine creature in us withers,
yet deep inside she hungers for more.

I'm here to tell you that your hunger is rightful and has a place.  

Watch the Replay : The Mystical Power of the Erotic
Kate speaks about the journey to come and answers your questions ↝
WELLSPRING OF THE SERPENT HEART
SPIRAL 1 : AWAKENING TO LOVE
Our 13-moon journey of Deep Feminine Awakening
through Nature and Body
We are committed to guiding you through the moonlit journey to awaken you to your true nature so that you can remember the deep rooted essence of your woman.
Your Feminine Eros in service to your Devotional Heart
"I entered this journey 5 months ago as a human being quite aware of herself. I'm ending this journey as a WOMAN, tasting the intimacy and particularities of being a woman. I didn't pay much attention to the difference between masculine and feminine before.
Now I feel so enchanted about being a woman.

I feel curious and have more awareness of men and the polarity between us."
– S. (2021 Cohort)
Tell-tale signs that this journey could be for you:
↝ There is an ache inside of your heart that at times feels overwhelming and like it has no place in the modern world: a longing that remains unexpressed but haunts you and you wonder what to do…
↝ You feel unsatisfied by the field of modern-day relating and sense there is something deeper
but you don't know how to get to it.
↝ You find yourself giving way too much in relationship or scared to even open up because of past betrayals.
↝ You abandon yourself in order to fit in. You hide the parts you deem unacceptable : not speaking what you truly think or believe and end up feeling lonely and isolated in your experience.
↝ You've lost the confidence to express yourself in a way that allows you to be deeply seen. You see women expressing themselves unapologetically and shamelessly and you secretly desire to be that confident.
↝ You might live in codependent relationships that feel disempowering and lack fulfilling intimacy.
↝ You feel disconnected from your body. As a result you are unable to artfully navigate your emotions in a way that opens you to deeper states of love and devotion. You might even feel confused and overwhelmed by your emotions.
↝  You've lost touch with the potency of the deep well of your creativity which may result in you working jobs that feel unfulfilling and demeaning.
↝ You feel heartbreak at the state of the world and you feel powerless to do anything about it.
But it doesn't need to be like this.
THERE IS ANOTHER WAY.
"One of the greatest gifts from Elemental Eros was embracing the feminine capacity for SURRENDER. Before, I wasn't reflecting about surrendering, it wasn't on my radar.
Deep underneath I was terrified about surrendering. I was very defended and critical about my feminine. I was fighting everything and it was exhausting. I spent a lot of time and energy proving that I was very in charge of everything.
During Elemental Eros my energy has completely shifted. I feel the deep orgasmic energy within me, merging with the orgasmic energy of the world.



I HAVE FULLY OWNED MY TURN ON. I feel free, in tune, connected, creative, abundant. This is what being embodied in my orgasmic energy means to me.



As a result, I feel spiritually more enhanced."
— A. (2022 Cohort)
YOUR FEMININE HEART
The primordial force of your feminine heart, hidden within the depths of your sexual and spiritual essence, is the source of a life of fierce depth, life-affirming intimacy, unending grace and enchanting beauty. 
Awakening to the potency of your creational power as woman is the journey you must take; not just for the ecstasy of your own freedom and the potency of your own creativity, but for the vitality of the children, the health of the family, life-enhancing relationships with men and the masculine, and a deeply connected, embodied relationship with the web of sentient life.
It's imperative now that we reawaken to the sacredness of the feminine principle and her place within the web of creation. In order to do this, we must unchain ourselves from the lifetimes of conditioning that have us living in distortion, and remember the true blueprint of woman. 
Where Connection is our breath
Relationship with life is our devotion
And Intimacy is our birthright
The journey to reclaim your feminine Eros, love, and magic is the journey you must take if you are to live in alignment with your sex, your heart, your truth, your soul, the masculine, and the whole web of life. 
The path of The Wellspring of the Serpent Heart is a journey to a whole new paradigm of being a woman.
On this journey, we dare to traverse the border of your everyday reality and wander into the liminal space of the moonlit forest where the mysteries of your soul and the world soul await. There you'll awaken your sensual body to the mysteries of Earth, reclaim your deep rooted gifts as woman, and awaken the boldest expression of your creative essence that is longing to pour forth into a world that has lost its way. 
"Before, I didn't know what healthy femininity looked like, I only knew the distortion, so I rejected my feminine.
Through the activations we have done, I have come to know my strength as a woman. I now know the healthy expression and I feel such ease and peace within my body.
I feel myself in whole different way."
– E. (2021 Cohort)
"Easily one of the best, most powerful experiences I've had."
— S. (2020 Cohort)
↡
Course Description : Spiral One
Year One : Awakening to Love
Journey into the Foundations of Feminine Embodiment
↠ 13-Moons Journey ↞
↠ Online Calls : October 2023 – September 2024 ↞
↠ In-Person Retreat : August 2024 ↞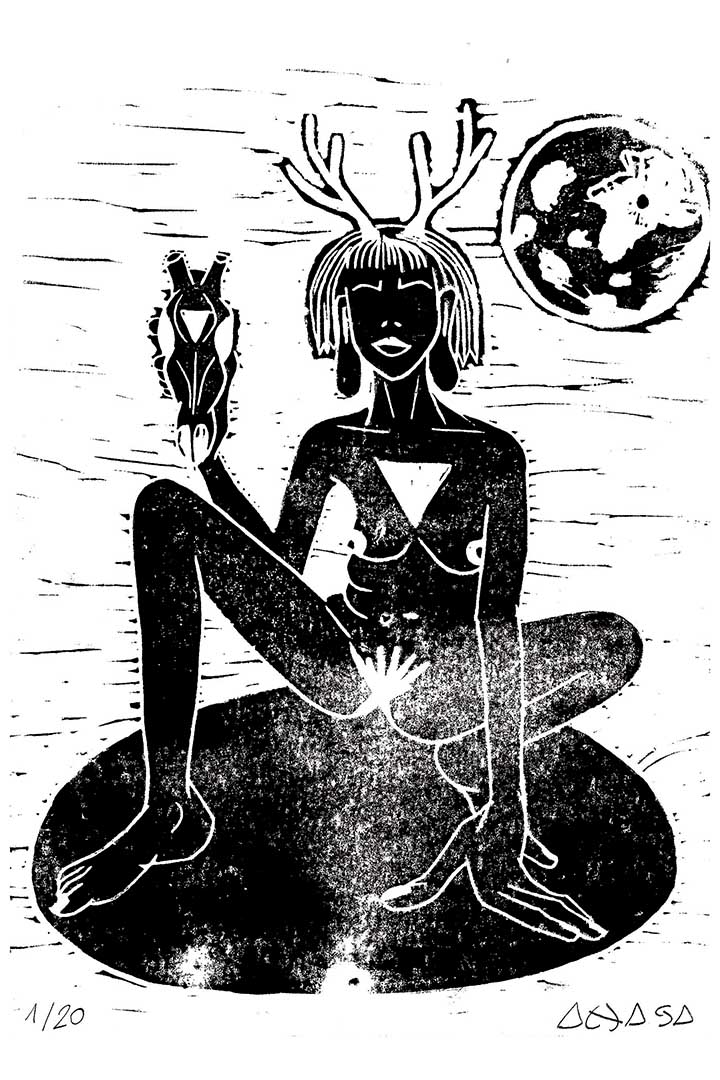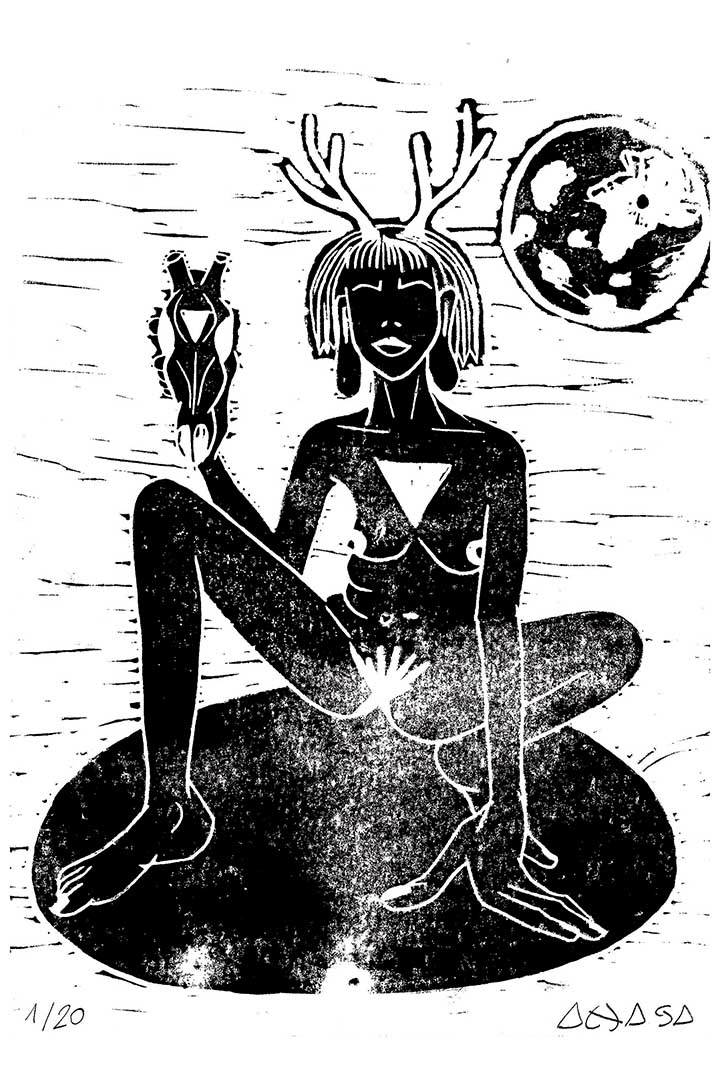 LIVE CALLS
Monthly 2hr Mentorship Call 


A live mentorship call to support the integration of the Elemental Eros Map
Weekly 1.5hr Movement Practice


Deep Feminine Meditation Dance
Monthly 1.5hr Nature Council


Live council where you'll have an opportunity to share your experiences out in the wild with the Elemental Eros Map
Monthly 1.5 hr Embodiment Practice Session
Live group call
With Ann-Sofie
For full list of online calls, click here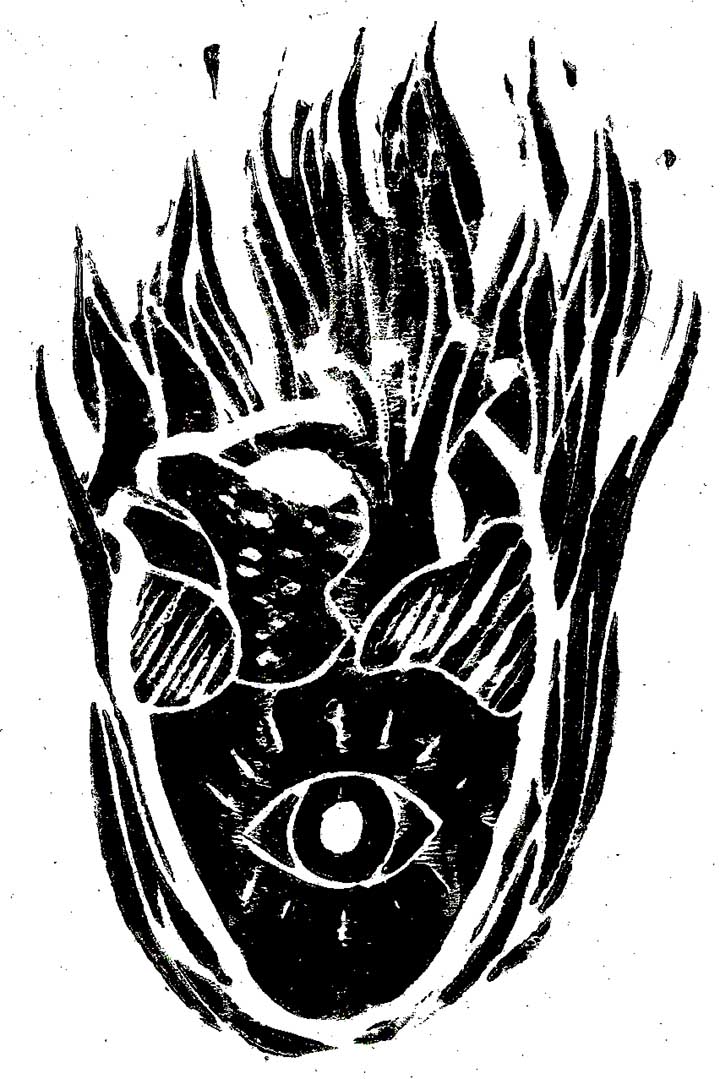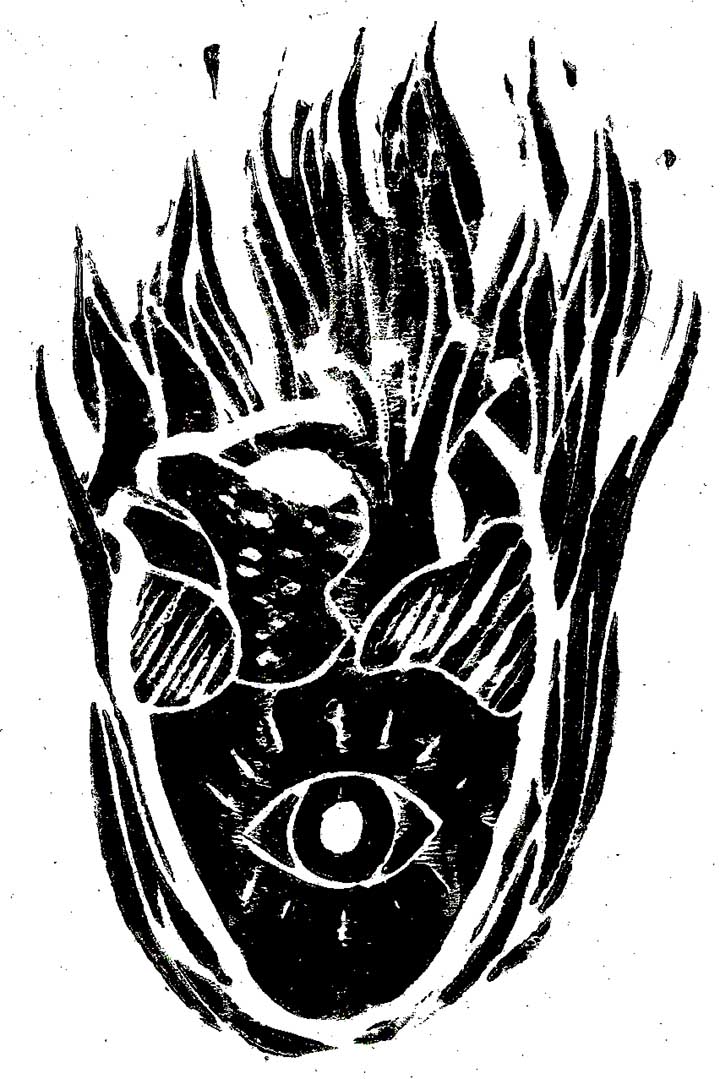 A Life-Changing 5-Day Retreat in Ancient, Mystical Crete
Food & Accommodation included
August 2024
Oneirema Retreat – Crete
Completely off-grid retreat centre in the mountains.
A place to unplug, get away from the mundane and move into the magical.
Here we will ground the online journey in person in land and body.
It's the next level activation of your feminine magic.
Travel is at your own expense.
Nearest airport: Chania

"The time on the land in Crete brought all of the knowledge and wisdom into my bones in a way that was so powerful and not something I can ever really put into words.

I just feel like I now remember a new way of being and a magic that feels like it belongs in me, I have never said yes to a journey like this before, and I want to carry on exploring this for the rest of my time here."
 – A. (2022 Cohort)
Day 1: Arrival at 2pm
Retreat begins at 3pm
Arriving and Orienting:
✼ Opening Ceremony
✼ Connecting to the Land
✼ Movement Practice
✼ Embodiment Session
Day 2: North & East 
Morning Practice
Breakfast
Morning Session:
✼  Movement
✼  Deep Imagery
✼  Nature Connection
✼  Sacred Theatre
Lunch
Afternoon Session:
✼  Movement
✼  Deep Imagery
✼  Nature Connection
✼  Sacred Theatre
Dinner
Evening Session: 
✼  Sacred Theatre
✼  Embodiment Rituals
Day 3: South
Morning Practice
Breakfast
Morning Session:
✼  Movement
✼  Deep Imagery
✼  Nature Connection
✼  Sacred Theatre
Lunch
Afternoon Session:
✼  Movement
✼  Deep Imagery
✼  Nature Connection
✼  Sacred Theatre
Dinner
Evening Session:
✼  Sacred Theatre
✼  Embodiment Rituals
Day 4: West & Center
Morning Practice
Breakfast
Morning Session:

✼  Movement
✼  Deep Imagery
✼  Nature Connection
✼  Sacred Theatre
Lunch
Afternoon Session:
✼  Movement
✼  Deep Imagery
✼  Nature Connection
✼  Sacred Theatre
Dinner
Evening Session: 
✼  Sacred Theatre
✼  Embodiment Rituals
Day 5: Incorporation
✼  Goodbye to the land
✼  Closing Ceremony
Finish with lunch together
Leaving at 2pm
"It felt like I was bumping my head and was coming to the end of the road, tired and exhausted from keeping myself small. I felt this deep longing to step into something so much more. This deep longing has been touched and has been met. 
I feel myself opening to a tenderness and an opening of my heart. An opening to so much more than I thought was possible. An opening to my erotic nature. An expansiveness in truth. I now have a sense of feeling my woman and my feminine and it's so much bigger and richer than what I could ever have imagined."
 – R. (2012 Cohort)
13 Moons Online + 5 Day Retreat in Crete
AWAKENING TO LOVE : SPIRAL 1
One off Payment : £4,800
Payment Plan : 12 x £400
*NB – If there is not a time on the calendar that suits, please email me to find a time.
There are no refunds.
Please refer to our terms and conditions
What others are saying.
Words from past participants of Elemental Eros
♧
"I learnt to hear the wisdom that lies within my body and how I can create the environment – space and time for myself in a temple place – to be able to tune into my feminine wisdom. 
I have more self-compassion now and I've been given magical tools to practice self love even more. I feel more and more that my mind is aligned with my energy.
I feel like I can now not only hear my body's wisdom, but to also trust it and I am excited to keep learning the art of leaning into my feminine knowing".
Katha : Germany
♢
"I can't believe that we just started. It already feels like a lifetime has passed. I start to feel and behave differently, things are shifting and dropping away."
Corinna : Switzerland
♤
"I have discovered a new level of authenticity. I am determined to lead my life as a reflection of who I am and who I want to be"
Joanna : Germany
♥
"Elemental Eros has been a life-changing experience, in which gateways were opened before me, allowing me to listen to my inner voice and embody my truth in a very empowering way.
Kate brilliantly leads us through this exquisite journey to the feminine mysteries. I feel resourceful in a way I didn't feel before, and equipped to walk in the world as the sovereign and powerful woman I am."
Doris : USA
♧
"Over the course of Elemental Eros I've developed humility and genuine ease in my own being. I'm interacting with people who genuinely love me in a more authentic way. "
Elemental Eros Participant 2022
♤
"I know that I am not less than, and that I'm worthy. I feel brought down the earth and in my body. I'm embodied in the mystery, loving my feminine nature."
Elemental Eros Participant 2023
♢
"I went down deep into my essence with your guidance so rooted in the feminine. Such a pleasure to listen to your voice guiding me into the underworld, into the complete unknown, so easily. 
Thank you for your presence, support and guidance. You are amazing at what you do. I didn't even have to try. You were taking me by the hand, leading me there.
Into Eros I surrendered completely, feeling safe and home. 
It was all that I was waiting for, all of my life. Thank you".
Eledina : Greece
♧
"I can hardly express the depths of the experience I have had during this journey with Kate. Her loving guidance is exactly the right medicine to allow the deepest experiences possible for each individual, no matter where one stands on their soul journey.
Thank you from the depths of my heart".
Anja : Germany
♤
"When I look back at where I was when I started Elemental Eros, I've just gained so much confidence in who I am as a woman. I feel like I was in an in-between space before, like being a woman wasn't really for me. I feel like I've reclaimed my power and potency. I've had the most amazing experiences as a result of this journey.

Before, I had a real issue with my body. But since enrolling on Elemental Eros, I've let myself be naked in front of people. I've made love to the land. I've been really free in myself. I've put myself out there. I've done more than I ever thought I could.

And I can see the path, I can see what I'm being called to and where I need to go next.

I've reclaimed my woman. I'm finally happy to speak my truth."
Louise : UK
♢
"I feel gracious with myself. I've put a lot of pressure on myself for a lot of years and now I'm in a place of being able to just be in the process and giving myself the gift of not having it all figured out. I'm relishing in the slowness of the process. I've connected with a lot of joy by being in the slow. "
Elemental Eros Participant 2023
♥
"The retreat was a powerful journey of discovery, through territory which is fraught with cultural and personal complexity. The facilitation accounted for this deftly as well as the emergence of the 'group'. My experience was moving, profound, challenging and welcome.
Kate is a powerful exemplar and guide for this important and deep work."
Rachael : UK
♤
Down, down, down
She pulls us
Drop, drop, drop
She urge us
Always guiding
Always supporting
Always listening to the whispers of the muse
An Underworld Goddess
Made flesh
To re-initiate us
Into the Mysteries of Soul
Ruth : Ireland
♢
"I feel much more integrated. I feel a strength emanating from my heart. I've discovered parts of myself I didn't know and as a result I have a stronger sense of being and presence. I feel like I'm coming out of myself much more. I have a stronger connection to the medicine within me and feel connected to my feminine gifts as a result.
One of my biggest challenges is how I manage my sensitivity and now I recognise it as a gift I can work with in whole way. I have a stronger connection with everything in my life. I feel more empowered. "
Kyra : UK
♧
"My voice is clearer, I feel more confident, I am more sure of myself, I no longer have to hide."
Candice : USA
♥
"Before I began, I didn't feel I had my feet beneath or my bones in me. I felt depressed. I knew I needed to walk the Feminine Journey.
I feel like I've come alive from this really dark place and more than just that I've cultivated a sturdiness. I feel grounded and strong and simultaneously subtle and being able to relax deeper. Trust has emerged as this really big thing for me. Trust in myself and in life and death."
Elemental Eros Participant 2023
The Process:
↝ Schedule a call with Kate Joyner, founder of the Dancing Serpent Mystery School. Together we'll explore if the journey is right for you. 
↝ Choose the payment plan that suits you best.
↝ Let the journey commence. Welcome to the community of women awakening to their Feminine Eros. You'll have access to the members area, where you'll receive each module of Awakening to Love.
Live Call Schedule
Opening Ceremony

↝ 16th October 2023 : 5 – 6.30pm UK ↜

Deep Feminine Meditation Dance
↝ Every Tuesday : 7.30 – 9pm UK ↜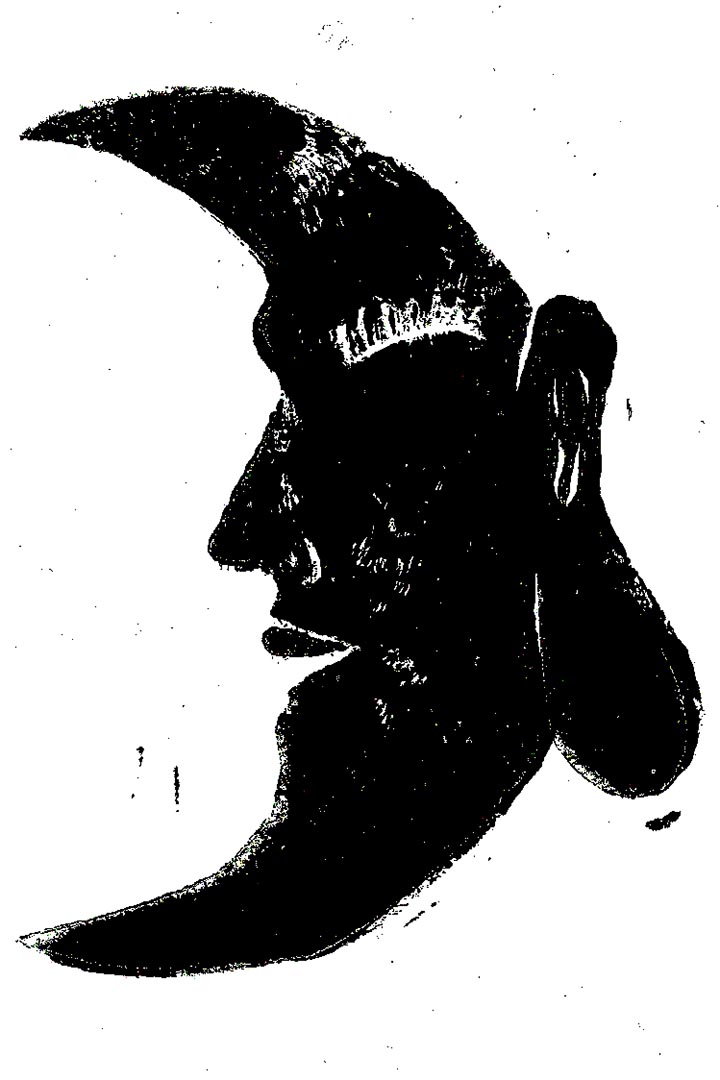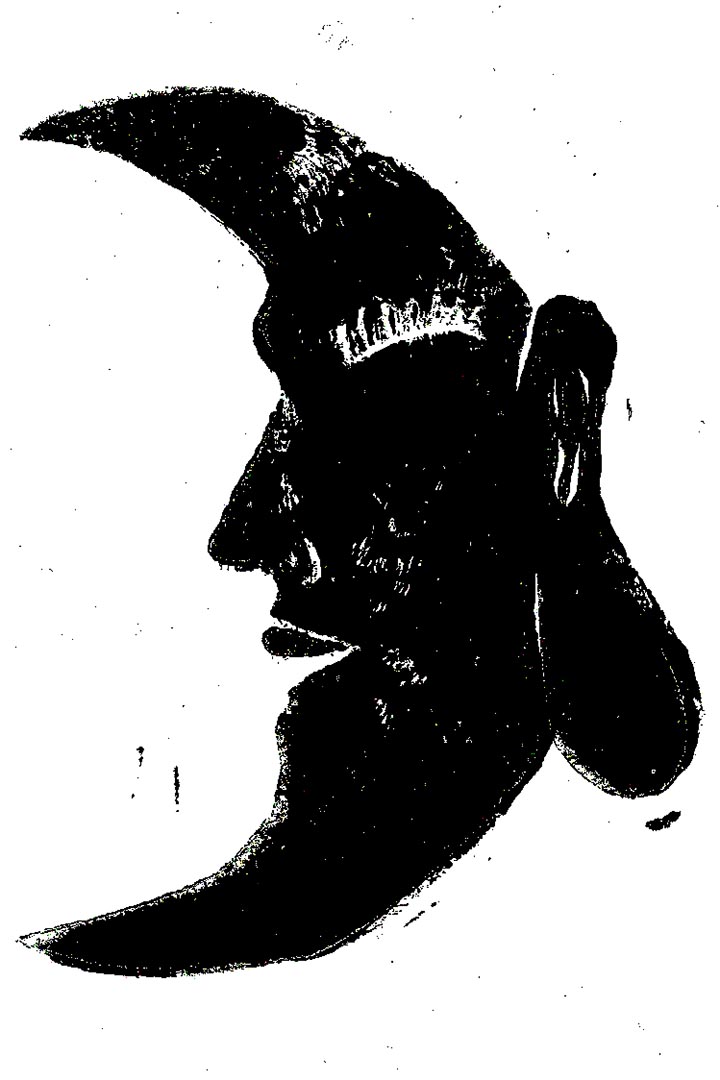 Group Mentorship Call
with Kate
Monday : 5 – 7pm UK
2023
↝ 30th October
↝ 27th November

2024
↝ 8th January
↝ 5th February
↝ 4th March
↝ 1st April
↝ 29th April
↝ 27th May
↝ 24th June 
Nature Council
with Kate
Monday : 5 – 6.30pm UK
2023
↝ 13th November
↝ 11th December
2024
↝ 22nd January
↝ 19th February
↝ 18th March
↝ 15th April
↝ 13th May
↝ 10th June
↝ 8th July 
Embodiment Practice
with Ann-Sofie
Tuesday : 6 – 7pm UK
2023
↝ 24th October
↝ 21st November
↝ 19th December
2024
↝ 16th January
↝ 30th January
↝ 27th February
↝ 26th March
↝ 23rd April
↝ 21st May
↝ 18th June